Sakeology Symposium was held
The inaugural Sakeology Symposium was held at Toki Messe Niigata Convention Center Marine Hall on August 3, organized by Niigata University, Niigata Prefecture and Niigata Sake Brewers Association.
Professor Patrick Lucas from the Institute of Vine and Wine Science, University of Bordeaux, France, was invited to give a special talk on how the research facility at Bordeaux was set up and the kind of research conducted in the world-famous wine-making region of Bordeaux.
In addition, faculty members from the  Sakeology Center delivered a presentation about academic research on sake. There were a total of 270 participants, which was higher than originally expected.
For more details, please see Niigata University news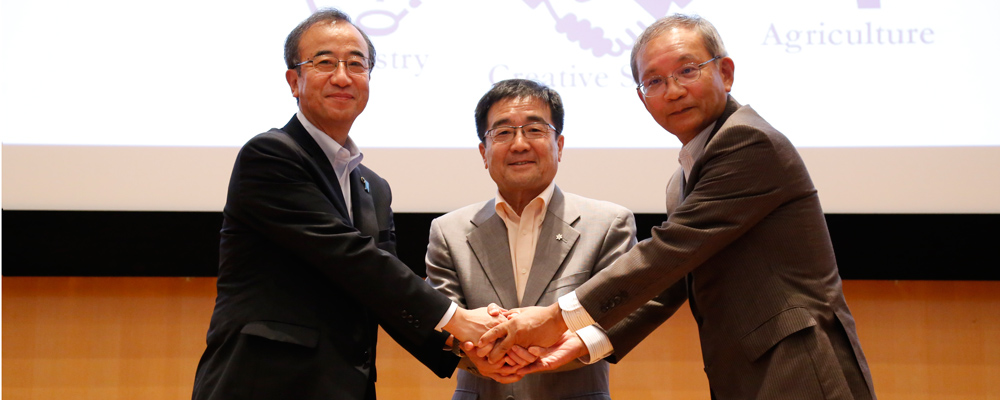 (from left) HANAZUMI Hideyo, Governor of Niigata Prefecture; TAKAHASHI Sugata, President of Niigata University; ODAIRA Shunji, Director of Niigata Sake Brewery Association